About us
Assessment experts and problem-solvers - eager to help you succeed.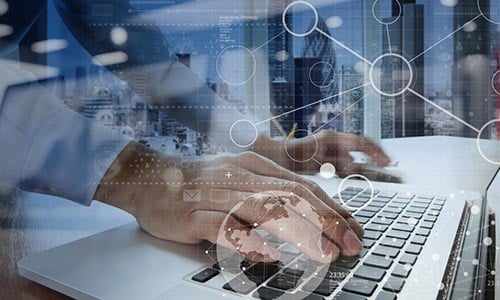 Our Story
We began in 1997 as 3SG, dedicated to providing an innovative solution for government and private industry in the document lifecycle space. Over time this mission footprint expanded as the needs of public and private organizations dramatically evolved into the digital age. As the need for single-source solutions across the organizations increased due to regulatory and efficiency pressures, 3SG also evolved.
In 2018 we changed our name to 3SG+, recognizing the growth and expansion of capabilities over the previous two decades, and putting our service approach into simple words: "That's the Plus."
Our Scope
3SG+ is focused on Organizational Efficiency and Organizational Transformation. Our common thread is optimizing the flow of information inside your organization. This covers a lot of ground: Your network hardware and configuration, your ECM solutions, and your permitting and regulatory processes. Permanent staffing as well as one-time or project-based needs are also major considerations when it comes to organizational efficiency.
We also offer front-end assessments regarding efficiencies, licensing allocations, pre-upgrade readiness and other factors, so you have a plan before you make any changes. And when off-the-shelf isn't the best fit, we offer app customization to tailor your tools to your actual process.
3SG+is a certified reseller and systems integrator of both Hyland Onbase ECM and the Accela Civic Platform. And of course, we still provide physical document imaging, storage and secure destruction of physical documents, specializing in fragile, high-value and unusual sizes. Our current record is a 28' blueprint sheet (Not a typo - 28 feet, not inches).
Our Team
Meet the people behind the products and services. You may see some of our AI-generated selves around the site too...
Kumar Buvanendran
Chief Executive Officer
As Executive Chairman and CEO, Kumar actively advances 3SG Plus's mission and vision. In addition, in his role, he maximizes operations and financial performance by successfully improving organizational effectiveness, executing turnarounds, and designing growth programs to realize a substantial profit. He has over 30 years of experience building and overseeing senior leadership teams, setting and instituting organizational strategy, and executing strategic mergers and acquisitions. His experience has placed 3SG Plus on its current growth trajectory.
Kumar volunteers his experience as a pragmatic strategist and entrepreneur to many start-up companies. He is an advisor and sits on their board of directors to shape the company's growth and strategy.

"The greatest reward of my job is observing all my employees' talent, excitement, energy, and ideas when I walk through the halls of different offices. I note it all and am so proud of how far we have come."
Kanthi Darba
Chief Operating Officer
With degrees from both Utah State and the prestigious Jawaharlal Nehru Technological University, the first technical university established in India, Kanthi began with 3SG Plus as a systems engineer, his first job out of college.
His relentless work ethic and dedication to customer success has fueled his successful career here as VP of Technology Sales, VP of Ops, and now Chief Operating Officer. Kanthi is a great lover of the outdoors and has ridden challenging motorbike trails all over his native India, most recently Khardungla at 17,982 feet.
Nanda Nair
Chief Sales Officer
Nanda began his career as a real estate developer in California before becoming the President of an alternative energy firm. After relocating to Ohio, he established the original 3SG, and his forward-thinking vision drove the company to become one of the fastest growing businesses in Central Ohio.
With his background in electrical engineering and a business degree from Franklin University, Nanda brings a unique combination of technical expertise and business acumen to his role. Apart from his professional pursuits, he is also an enthusiastic runner, having successfully completed over 10 marathons. Nanda is passionate about improving community health and is dedicated to enhancing the technologies utilized by both government entities and private industry.
Joey Cox
Chief Technology Officer
Joey Cox is at the forefront of 3SGPlus innovation. The originator of the PODs concept for outcome-based, rather than hourly-based projects for clients, Joey also is hands-ion with OnBase, Cybersecurity, AI and other technologies that 3SGPlus has integrated into our product and service suite.
Before coming to 3SGPlus, Joey was Director of IT at COPC, one of the largest Medical Groups in Ohio with over 85 separate practices and more than 450,000 patients, notable for their leading-edge approach to technology, both internally and patient-facing on the web.
Lisa Warnock
Dir. Professional Services
Lisa Warnock manages one of the largest and most diverse services group within 3SGPlus which combines Enterprise Content Management and Services, Document Imaging, OnBase, and special projects. She is plugged in to all activity in these areas from presales and readiness assessments to upgrades and service deployment. She also reviews and approves proposals, making her a linchpin of sales and service delivery in our organization.
Prior to joining 3SGPlus, Lisa a member of the business analysis consulting team at Hyland Onbase, bringing nearly 5 years of direct vendor experience to benefit you when working with 3SGPlus.
Mike Wilson, CPA
Controller
Mike Wilson sits at the confluence of finance, HR and security at 3SGPlus, working closely with Kanthi, Nanda and Kumar to align operations, sales and service revenues. With a Master's Degree from Ohio State University and his CPA license, he's a valuable part of our internal operations -- and bonus, he's also really nice to talk to on the phone if you have a question about an invoice or payment.
Mike has spent his entire career in the accounting field and has previously served as controller at businesses in the technology, property management and home maintenance services industries.
Glen Coleman
Director of Technology
Glen Coleman brings 3SGPlus more than 30 years of industry experience transforming IT Operations with a solid track record of ensuring execution of IT Strategies that align with Organizational Business Priorities.
Before coming to 3SGPlus in 2022, Glen was the Director of Enterprise Solutions at the Franklin County Data Center (FCDC) and has also worked for the Ohio Department of Administrative Services and the Ohio Department of Health.
Glen's combination of IT savvy, insider knowledge of Information Security Best Practices, and deep layers of operational, network and infrastructural understanding are a significant asset to our Infrastructure and Accela Practices as well as our Enterprise Content Services teams.
Monica Bower
Marketing Manager
Monica is a graduate of the Ohio State University and maintains a Product Marketing Management Core certification from the Product Marketing Alliance. She pairs this with over 30 years of executive expertise in B2B technology marketing, encompassing areas like ERP, ECM, SaaS, and Hardware.

Monica's approach prioritizes three pivotal elements of demand generation and go-to-market strategy: driving larger sales, expediting sales processes, and achieving larger volumes. Balancing both the art and science of this domain, she has collaborated with numerous adept professionals throughout her productive career and remains committed to mentoring the upcoming generation of marketing talent.
Michael Bowen
Director, Accela Practice
The Director of Accela Practice at 3SGPlus brings more than eleven years of experience as an Accela user at the City of Columbus Department of Building and Zoning Services, and has additional experience working in the Governor's Office of the State of Ohio directing fiscal operations under Governor Strickland.
Michael leverages this deep hands-on knowledge to benefit our Accela customers, ensuring that the enhancements we build meet the daily operational needs of government agencies like those he worked in, and identifying pitfalls and best practice solutions in adoption and onboarding.
3SG Plus News
Here's the latest.
COLUMBUS, OHIO, UNITED STATES, September 21, 2023/EINPresswire.com/ -- 3SG Plus, a leading...
Columbus Ohio, September 19, 2023: 3SG Plus is pleased to announce that Senior Sales Executive...
Thanks for getting to know us - can we get to know you?